Our Services
---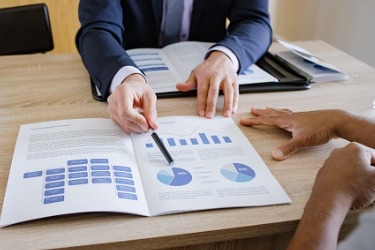 Make life better for our clients. Whether that is helping them achieve the right amount of assets for retirement, accumulate assets for a specific objective such as college for kids or grandkids, save for a retirement home, or address an insurance need with life insurance or disability income insurance.
I started down this path of helping MY clients in 1998 and have continued ever since. One thing that I have learned is that every client is different and the same. The problems are the same -retirement, college planning for children, investment guidance. But the manor in which to accomplish these objectives is different. This is what I enjoy most…problem solving.
One feature that sets us apart is that we educate our clients and we take this sojourn together. This is not a "you" relationship, this is a "we" relationship. We always want our clients to feel comfortable with whatever path we take and to understand why we recommend that path for them.
My areas of experience include asset management, financial planning, life insurance, & disability income insurance. Though these are general in definition, they do apply to most people's core for financial planning. Most people fail to develop a plan to meet their objectives, let alone know what their objectives are. That is where we can assist clients to discover what it will take to pursue their objectives and how we can get there.